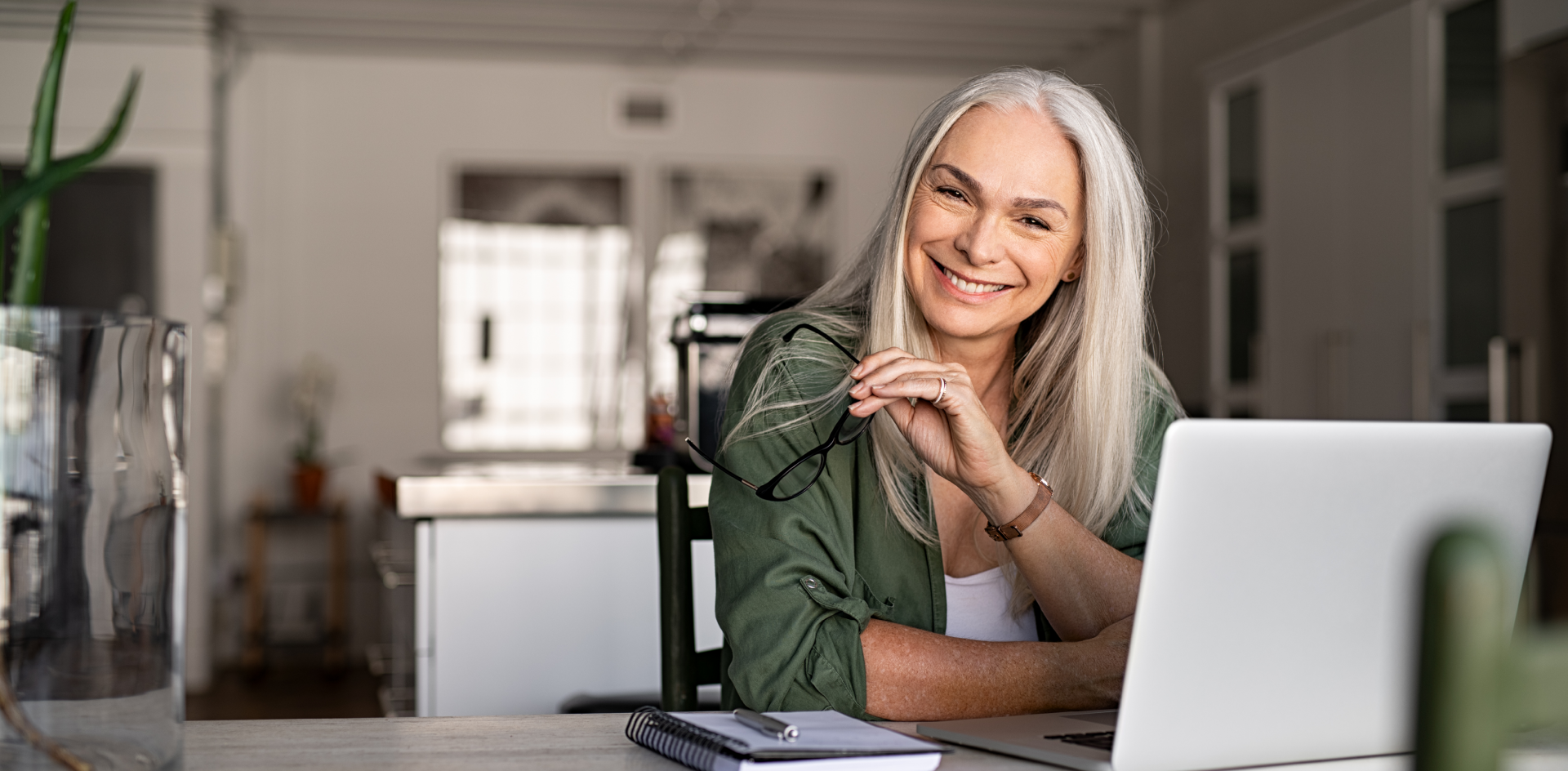 COVID-19 Resources
Stay up to date on how MFM is assisting borrowers financially impacted by COVID-19.
COVID-19 (Coronavirus) Information
As businesses and governments around the world respond to issues related to COVID-19 (coronavirus), we are closely monitoring the evolving situation and taking necessary steps to help protect our members and employees.
During this challenging time, our primary focus is on the safety and well-being of our staff, partners, and members as we continue to deliver uninterrupted service to those who are counting on us. We hope you and your loved ones are safe and healthy!
---
WHAT MFM IS DOING FOR MEMBERS & EMPLOYEES
MFM is taking every measure to keep employees safe and healthy so they can continue to serve you!
We remain fully operational and ready to work with you through this difficult period.
Effective March 16, 2020, MFM has restricted outside visitors at all offices. If a meeting is necessary, please reach out to us and arrange a virtual meeting via phone or conference system.
With rates at or near record lows, MFM has been receiving a much higher volume of loan submissions – and we thank you for the trust you've put in us! Please be patient as our turn-times may be a bit slower due to the increased volume.
We will continue to closely monitor the COVID-19 situation and update this page as new information becomes available.
WHAT ASSISTANCE IS CURRENTLY AVAILABLE FOR IMPACTED MEMBERS?
If you have been financially impacted by events stemming from COVID-19 (coronavirus), please reach out to our Hardship Assistance team to explore options that may help ease the financial impact of an unexpected income disruption. Below are some examples of what may be available if the loan is currently owned by Fannie Mae or Freddie Mac:
If eligible, members may be able to delay monthly mortgage payments for a temporary period.
During this period, members will not incur or be charged late fees.
During this period, members will not be reported to credit bureaus as delinquent.
If eligible, foreclosure and/or other legal proceedings will be suspended.
Additional assistance may be available, to obtain more information contact the MFM Hardship Assistance team at 866.636.1053 or loss_mitigation@memberfirstmortgage.com.
---
RESOURCES TO KEEP YOU SAFE
Additional resources are available on our Hardship Assistance page.
For a list or organizations that can help in the recovery, please see our Disaster Relief Assistance Page.
Get helpful prevention tips and follow updates from the Centers for Disease Control and Prevention (CDC) to keep you and your family healthy and safe.
Beware of scams! Criminals often take advantage of situations like these to impersonate companies, charities or government agencies. Keep an eye out for suspicious-looking or sounding emails, text messages, or phone calls.
During this time of uncertainty, we remain confident in our ability to provide the exceptional service that our Credit Unions and members expect and deserve, while ensuring the well-being of all. If there is any way we can help you through this period, please let us know.
---
HOW DOES MFM PROACTIVELY SUPPORT MEMBERS?
The federal government declared March 13th, 2020 as the day of the disaster. This date is used to evaluate if a member was less than 30 days delinquent at the date of disaster. Members who were over 30 days delinquent as of March 13th, 2020 may qualify for hardship assistance, but it may not be the same guidelines as the Natural Disaster Hardship.
We are currently asking members to complete our Mortgage Hardship Assistance packet if they have been financially impacted. Once received, we are placing qualified members in a short-term forbearance plan until their situation is resolved.
Short-term forbearance plans reduce or suspend forbearance payments for a period of time, typically 3-6 months, but may be extended up to 12 months depending on loan type.
We will review each package on a case-by-case basis to determine temporary relief payment options.
If forbearance is necessary, during this time members will be protected against credit reporting, foreclosure referrals, late charges, and other fees that would normally be assessed.
At the conclusion of the forbearance period, MFM will work with members to complete a repayment plan, cap and reinstatement modification, or receive government assistance (if approved).
Addressing member concerns and inquiries in a timely manner is extremely important to us. We are committed to meeting member needs while protecting the health and well-being of members and our team during this time. The majority of our team is working from their homes, and we are maintaining our current schedules and hours. Please be aware, however, that many state, county, and local governments have closed their offices, including property recording offices, or limited the number of people who may visit those offices. These closures and restrictions may cause delays in the closing of your loan. We will keep you informed of any updates as your loan progresses through our standard process.
We are addressing each situation on a case-by-case basis, however; if your closing is in jeopardy for any reason, your Mortgage Consultant will communicate with you directly to discuss options regarding your rate.
Your Mortgage Consultant can answer specific questions related to your application. If you don't have an assigned Mortgage Consultant or if you can't remember their name or contact info, please contact our Call Center at (855) 636.1059 or email callcenter@memberfirstmortgage.com.
We understand this is not ideal in these uncertain times, however; when it comes time to close, a licensed Notary must be present to ensure all legal obligations are met by the appropriate parties. Your health and safety, as well as the safety of our employees and partners, is our top priority, therefore we strongly urge you to take all possible precautions including social distancing and frequent hand-washing to avoid exposure.
Appraisal guidelines are changing rapidly in response to COVID-19. On Wednesday, March 25, 2020 Fannie Mae and Freddie Mac announced they will leverage alternatives to appraisals in order to reduce the need for appraisers to inspect home interiors. MFM is closely monitoring this developing situation, please reach out to your Mortgage Consultant if you have questions.
To access general information about your mortgage loan (not related to COVID-19) you can access your account online at your convenience. Within your online account you can update your profile, sign up for paperless billing, view statements, make one-time ACH payments and send secure email. Please ensure that your profile has an updated phone number and consent to receive messages, so we can reach you with important information if necessary.
You will find these additional convenient ways to conduct your day-to-day financial transaction:
24 hour Online Payment *
24 hour Member Access through "My Account"*
24 hour Debit Card Automate at (866) 636.1818 option 2*
Servicing Dept. Call Center: (866) 636.1052, M-F 8:30am to 6:30pm*
Loss Mitigation Department: (866) 636.1053, M-F 8:30am to 6:30pm*
*Daily cutoff restriction for same day payments.
If you have questions regarding an existing mortgage application, please reach out to your Mortgage Consultant or contact our Call Center at (855) 636.1059 or email callcenter@memberfirstmortgage.com.
If you have been financially impacted by events stemming from COVID-19, please contact our Hardship Assistance department to explore options that may be available. We will work to identify the best option for your situation.
Please be patient, as you may experience longer than usual hold times. We are handling unusually high call volumes and are working hard to serve each member's needs.
We are working closely with all entities to provide members with the individual assistance they need. MFM will look to implement all programs related to COVID-19 once they are finalized by your state. For additional information about COVID-19, get the latest report from the Centers for Disease Control at cdc.gov or your local health department website.